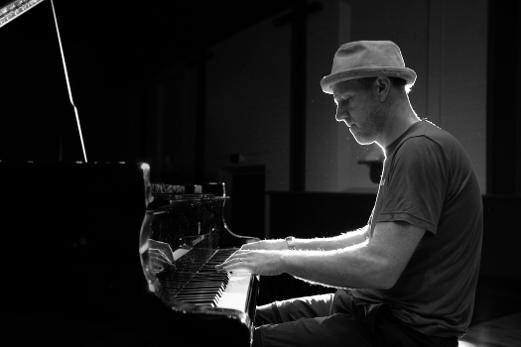 • Extreme Music Artist

• Coldplay Producer

• Multi Library Composer

• 200 Tracks Released
• Over 15 Company Licenses

• Big Name Branding

Mike Beever is a UK born composer living in New Zealand. He is known initially for producing the band Coldplay's first ever EP which was an independent release on Fierce Panda Records. The band went on to sign with Parlophone after the EP charted.
In recent years Mike has turned to composing music for production libraries worldwide. After being approached by Extreme Music (QuincyJones, Hans Zimmer) to write specific piano tracks for their Directors Cut albums he went on to supply over 15 companies with piano albums over the last ten years.These tracks have gone on to be used in numerous TV, Cinema, Radio and Online advertisements as well as placements in TV shows as diverse as Americas Got Talent, Top Gear, Masterchef, The Bathelor. Antiques Roadshow, Grand Designs, Panarama, Storyville and many more.
His track Fated Breath (Extreme Music) has been used on numerous adverts alone and became a huge hit via the EDF Energy advert featuring Sir Michael Gambon. It became the number one contemporary piano track on the iTunes chart of that year.
Mike has also written music for the Sony Vaio Laptop campaign as well as producing over 20 albums of licensed production music. He is a trained piano concert technician and specialises in piano voicing and his particular style has been compared to Ludovico Eindaudi, Philip Glass, Max Richter and Yanns Tierson to name a few.

He has over 200 tracks published to numerous libraries including Extreme Music, Upright Music (Scandinavias largest library), Elias Arts, Gargantuan Music, Wrong Planet, Indiesonics and Biblioteque Music. Mike's style can be described as atmospheric, emotive, beautiful, uplifting, cinematic and thought provoking. His production skills allow him to record pianos better than most other composers thanks to his knowledge of piano design and voicing. He regularly experiments with piano touch, voicing and recording methods to achieve incredible piano recordings.

Links and references:
Full Discography featuring every album release:
https://crash.bandcamp.com/
Website:
http://mikebeever.com/
Work:
http://mikebeever.com/Work.php
Spotify Playlist:
https://open.spotify.com/playlist/7FK95QY8bXsG3U9UvJthEu?si=MO

Production Music
Since 2011 Mike has been producing music for labels including Extreme Music. He has built up hundreds of tracks over twelve different labels and counting. Since his early success with Extreme's EDF campaign in 2011 featuring Sir Michael Gambon his music has been used on shows as diverse as Americas Got Talent, Antiques Roadshow, Masterchef, Gardeners World, Top Gear, The Batchelor and many more.
Recording

Back in 1999 Mike produced and engineered Coldplays early EP 'Brothers & Sisters' Over a long weekend in north London the band and Mike recorded three songs. Mike played keys on the B side, 'Easy to Please'
It was picked up by Steve Lamacq, entered the charts and led to the band signing with Parlophone. Mike met up with the band twenty years after the release and was thanked for his small help in their journey.
Media Music
Mike wrote and recorded this music for the Sony Vaio Laptop campaign in 2008 via HMX Media, London. Based on Angelica by the UK band Lamb. It took 7 days to write and record. Going on to be seen by 400,000 people on Youtube.